Digital Competences in Language Education report is published
The report "Digital Competences in Language Education: Teachers' Perspectives, Employers' Expectations, and Policy Reflections" has been updated and formally published.
This report informs about the state of digital skills in the language teaching profession. The report aims to raise awareness about the topic for better decisions in educational policies and in the implementation of these policies.
This report showcases and analyses the results of a literature review and two studies where primary data were collected. These studies allow us to look at the digital competences of language teachers from three angles.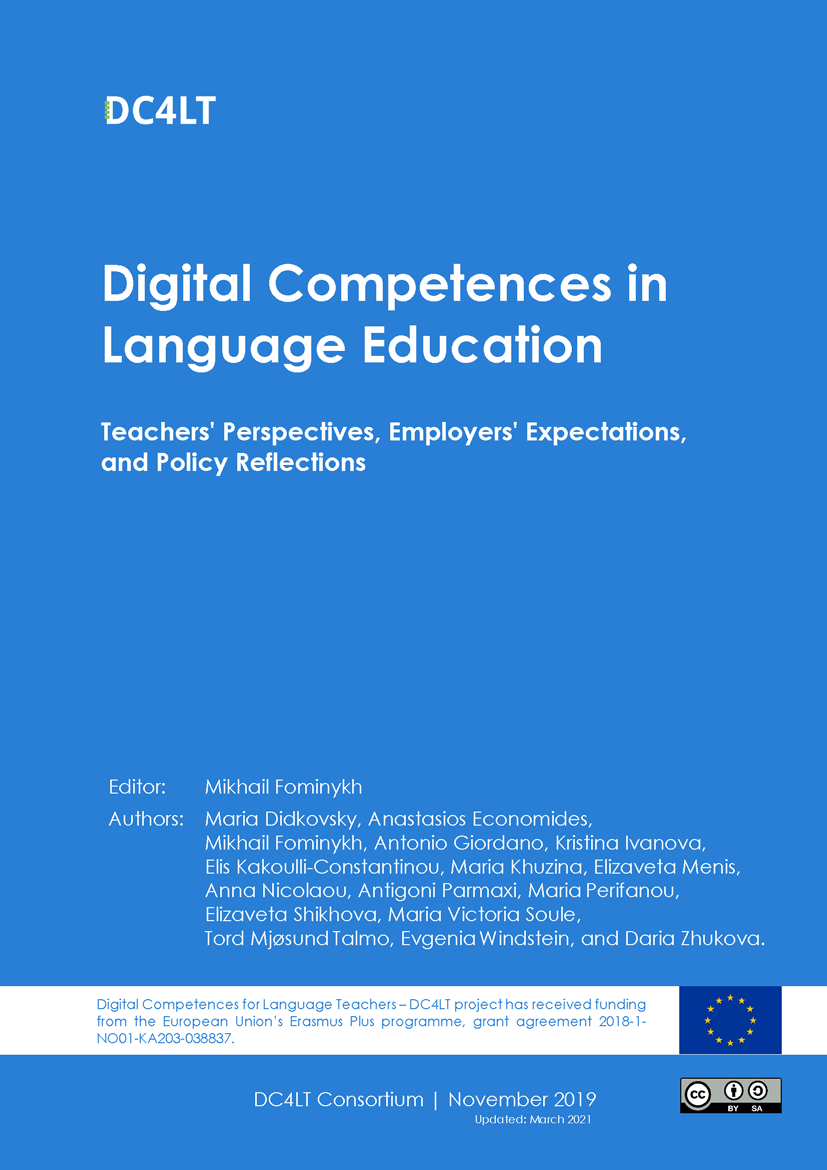 Content of the report
First, we present the results of a review of European and national policies relevant for computer-assisted language learning. Second, we present the teachers' perspectives with the results of the digital competence assessment survey for language teachers. Finally, we review the employers' expectations as hiring organizations drawn from the results of the job market study for language teachers.