Digital Competence Assessment Survey and Job Market
This is an open webinar. Registration is not required. Zoom link will be published here.
Practical information
The workshop is scheduled for 18 March 2021 at 11:00 Central European Time. Full program >>
The session will be open to everyone. However, registration is required to participate in the practical webinars. Registration >>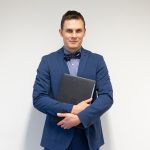 Mikhail Fominykh
Norwegian University of Science and Technology, Norway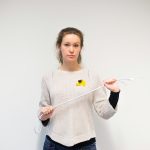 Daria Zhukova
ITMO University, Russia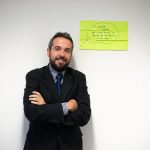 Antonio Giordano
Pixel, Italy
Summary
In this open webinar, we will present results from the recent Digital Competence Assessment Survey and Job Market Analysis, both recently completed in the DC4LT project. 
The survey assessed how language teachers use digital technologies, their attitude towards these technologies, their related skills and competencies, their satisfaction and required improvement, and the institutional support they receive. The survey was answered by 267 language teachers from 43 countries.
We will also present the results of a job market study for language teachers, which we conducted to explore the employers' expectations in addition to the teachers' perspective. We collected 854 job announcements for language teachers from 11 countries to check if the policies in digitalization and education have a direct impact on language teaching jobs.
Learning Objectives
Learn the results of the digital competence assessment survey

What instructional models language teachers use in computer-supported language learning

What attitude language teachers have towards the use of digital technologies

How language teachers assess their digital competence level

If language teachers are satisfied with their level of digital competences and what training needs they have

What language teachers think of the institutional aid in personal and professional development towards digital competences

Learn the results of the job market analysis for language teachers

If the European and national policies in digitalization and education impact the language teaching jobs

The share of job announcements for language teachers that require digital competences or skills

What digital competences and skills of language teachers are sought for on the job market